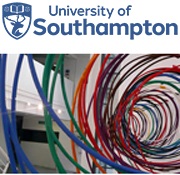 Recognising book and journal terminology
Does it refer to a book or a journal?
Academic reading material can include both print and online resources: books and e-books; articles from paper-based and online journals; and various other types of reading material related to the subject area you are researching. It can be challenging to find the literature that you need especially if you are using a university or other large institutional library system. When searching an electronic library catalogue to find out what is or isn't available, you'll need to familiarise yourself with some of the commonly used terminology in this area.

Instruction
Think about this different terminology and its use in online library catalogues. Drag and drop each term into the right section according to whether it can be used to refer only to a book, only to a journal or to either a book or a journal. Then check your answers and open the feedback.
article
author
chapter
current / back issues
edition
editor
ISBN
ISSN
issue number
list of contents
publisher
year of publication
Would you like to review the main points?
© eLanguages, Modern Languages and Linguistics, University of Southampton, 2014. All rights reserved.